WELCOME TO Loxias SOFTWARE solutions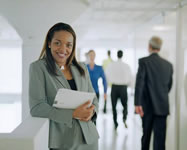 Information Technology At Its Best
Since 1991, Loxias IT Solutions has evolved into a leading edge software development, training and systems integration firm.
Our "zero-compromise philosophy" of product satisfaction and quality of service ensures that you can take advantage of new technologies and solutions to retain or improve your competitive advantage. Quite simply, we bring a unique level of vision and value to you.
Loxias is a premier resource of technology services for our clients. We provide digital solutions tailored to our clients' specific business needs - whether we are building new information systems, enhancing legacy systems, or developing EDI and other B2B transactions. We support the entire technology lifecycle, and we remain dedicated to providing exceptional service by building systems that make our clients more competitive. We not only deliver and implement strategic web based solutions, but we also transfer our business knowledge to our clients, enabling them to maximize their existing skills and resources.
"Cooperation is Tactical, Collaboration is Strategic"
read more